Kintu is a mythological figure who appears in legends of the Baganda tribe of Uganda. Legend has it, that Kintu was the first man to walk the vast plains of Uganda. In one of the folklore stories, Kintu's humanity is tested by the god of the sky, Ggulu, for whom he has to undergo five consecutive trials. Each test was even more challenging and difficult than the other.
Ultimately, Kintu manages to accomplish every challenge with the help of an unknown divine power. Ggulu is very impressed with Kintu's cleverness and determination and rewards his efforts with the hand of his daughter, Nambi.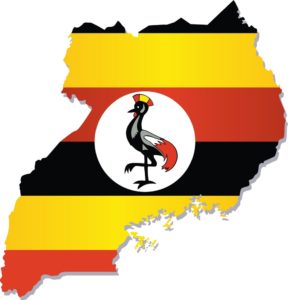 Following in the footsteps of Kintu, the participants of the Kintu Trial will also undergo a new challenge every day. With 5 tough mountain bike stages, each through a different unique environment, the participants are also being pushed to the limit. By completing the Kintu Trial you will have cycled across the vast plains of Uganda and have been rewarded with the beautifull nature Uganda has to offer.
The Kintu Foundation is committed to promoting cycling tourism in Uganda. By bike you are closer to the local culture and nature  than from safari jeep or a lodge. In addition, through direct contact with the population you better support the small-scale economy and local entrepreneurship. Since a large part of the population has no access to credit and is not an employee of a company, they depend on this form of income.
The Kintu Trial itself is not a sponsor tour, but it hopes to enthuse participants for the country and the form of adventure. In addition, we collaborate with initiatives that support the entrepreneurship of the population and thereby promote living conditions. We therefore like to see the Kintu Foundation as an extra force that helps the local population in overcoming their own challenges.