For the accommodation, participants can choose between sleeping in basic accommodation (simple room, guest house, safari tent) or sleeping in their own tent. Both types of accommodation will be at the same location, so we will always be in the same place with the whole group. All necessary facilities are available to make your stay as pleasant as possible. There will be good food every day and there are various services such as cleaning and repairing your bicycle.
However, don't expect a luxury stay; this is and remains Africa and we cycle in the wilderness far from civilization, far from running water, a reliable electricity network and wifi. So a cold shower can happen… but there will certainly be coffee in the morning and beer in the evening.
When registering you can choose which option you prefer, whereby the option in your own tent will be cheaper. If you prefer sleeping in basic accommodation, we advise you not to wait too long with your registration, as the places for basic accommodation are more popular.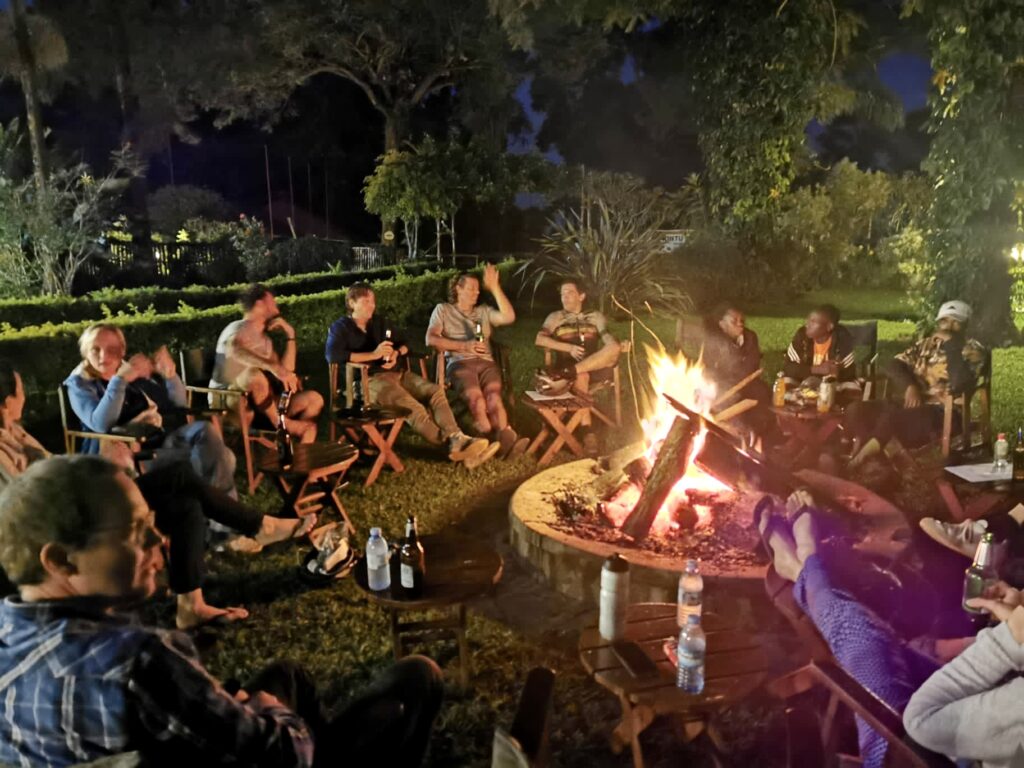 overnight stay in basic accommodation (possibly once a tent camp)

clean drinking water and water for showering every day. Note: possibly limited quantity!

breakfast every morning and possibility to make a packed lunch on the go

in the morning coffee bar

supper

campfire at night in some locations

possibility to clean your bike

technical support for repairing your bike. Note: you must bring spare parts yourself!

possibility to take a massa
Overnight stays (subject to change)
Day 1 (Nov 12) ViaVia Guesthouse
Day 2 (Nov 13) Kluges Guestfarm
Day 3 (Nov 14) Lodge Bella Vista
Day 4 (Nov 15) Tembo hotel
Day 5 (Nov 16) The River Isasha Lodge
Day 6 (Nov 17) Ruhija Gorilla Friends
Day 7 (Nov 18) Lake Mutanda Resort
At an additional cost of €50-60
Day 0 (Nov 11) ViaVia Guesthouse
Day 8 (Nov 19) ViaVia Gue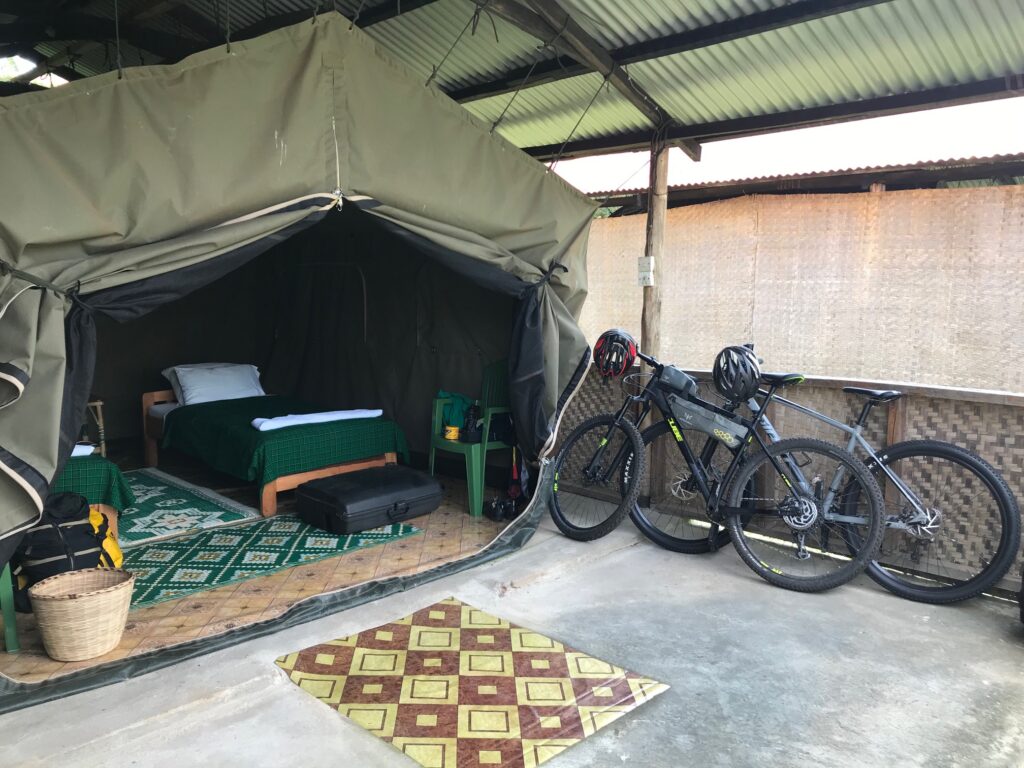 NB if you arrive a day earlier or leave after November 19 and you want us to arrange the overnight stay for this, please indicate this when registering.