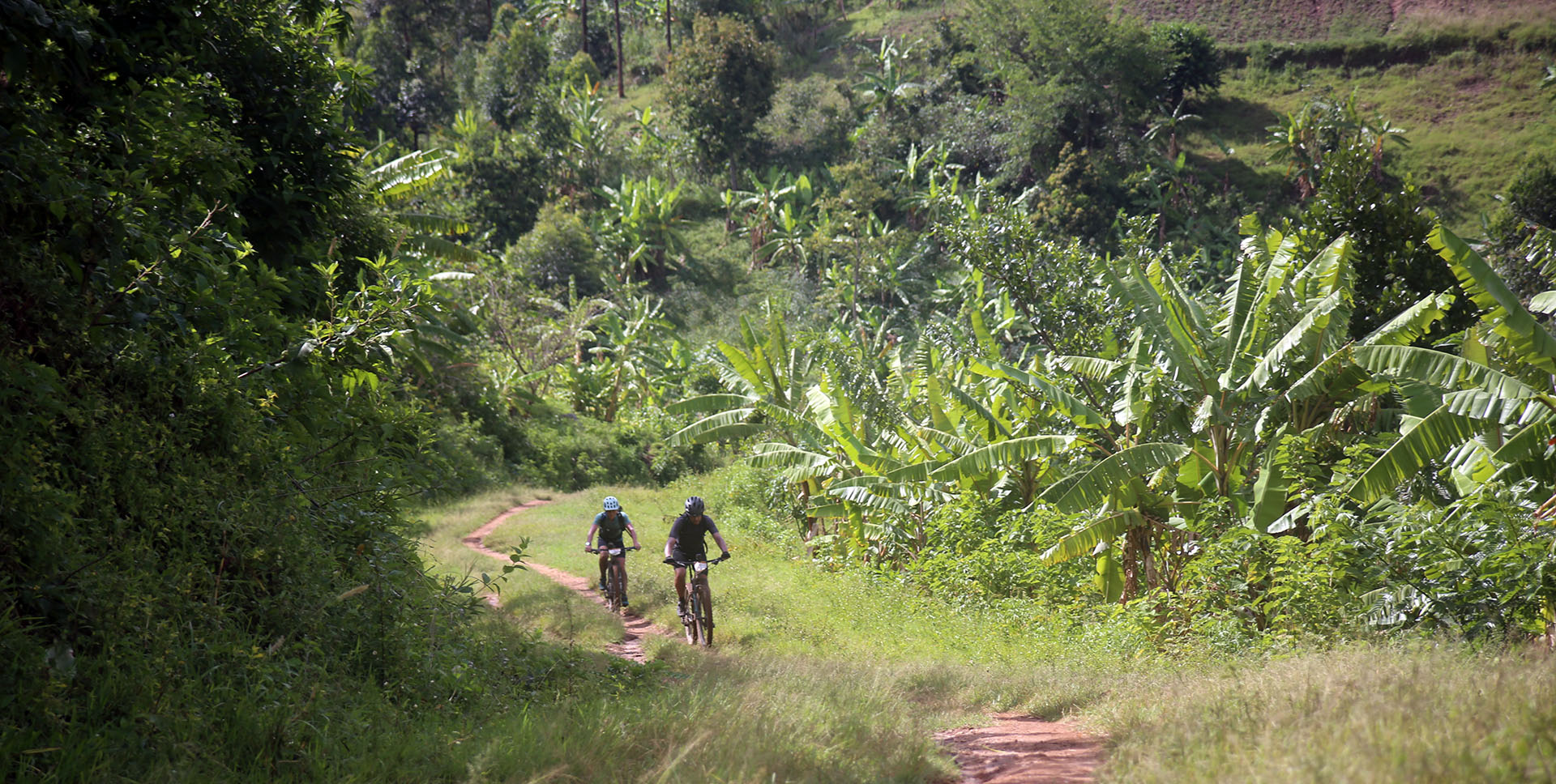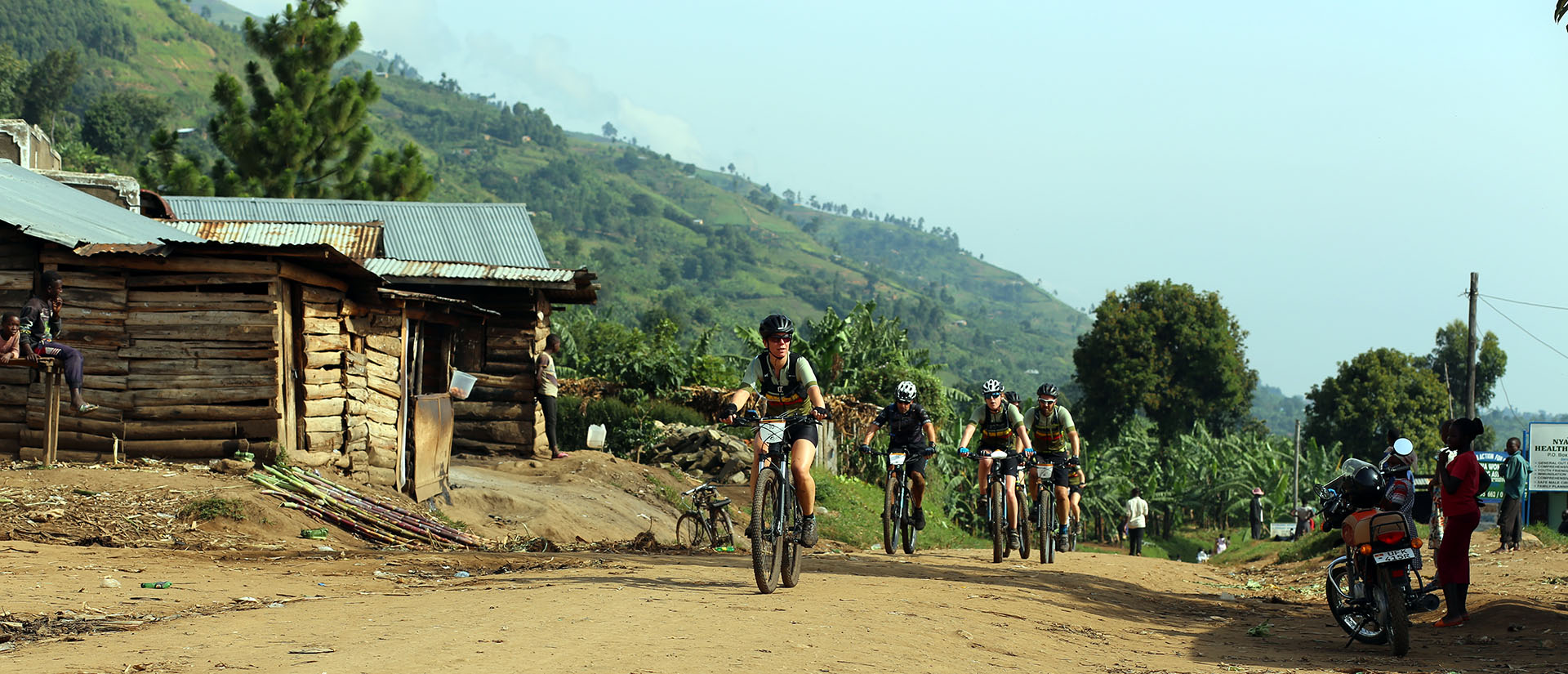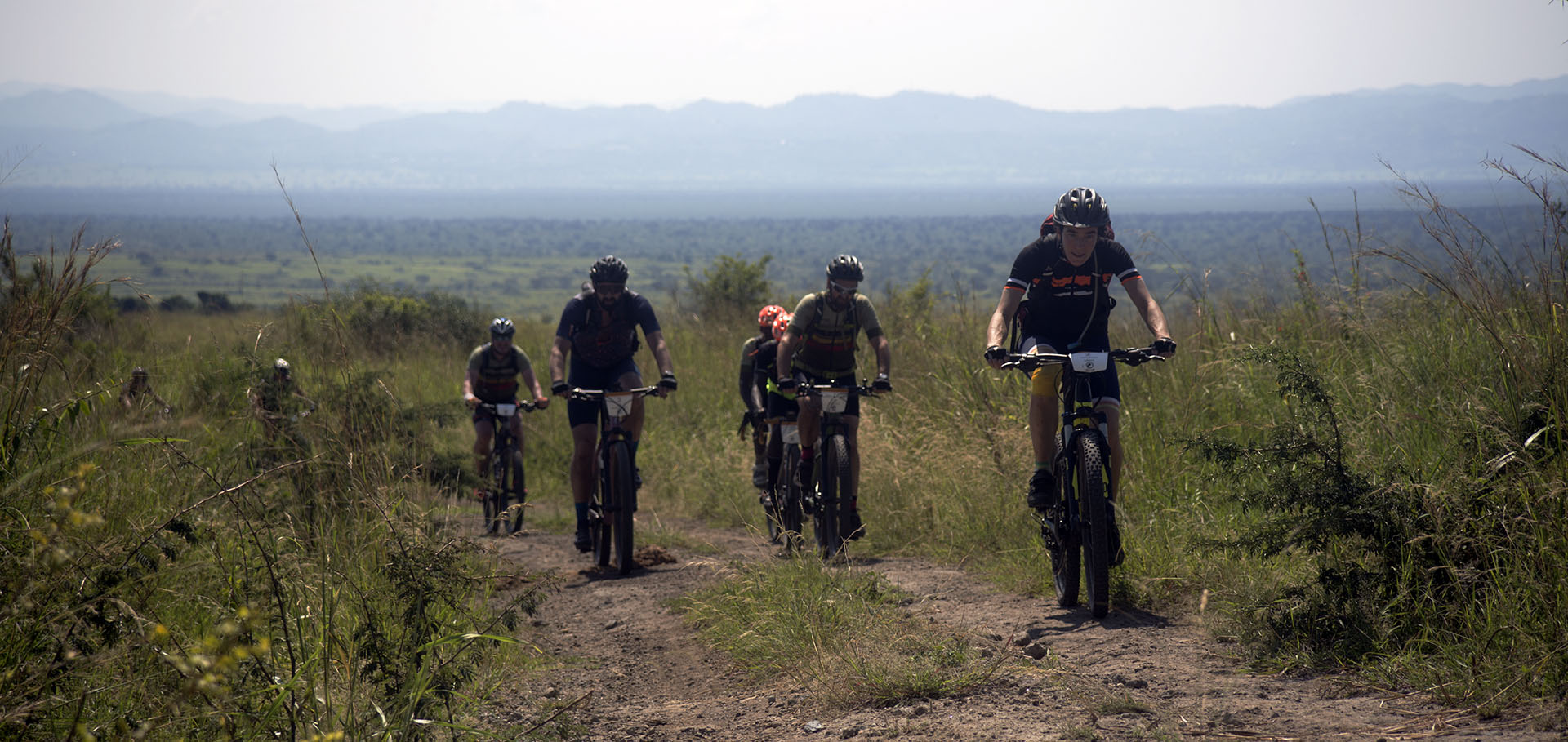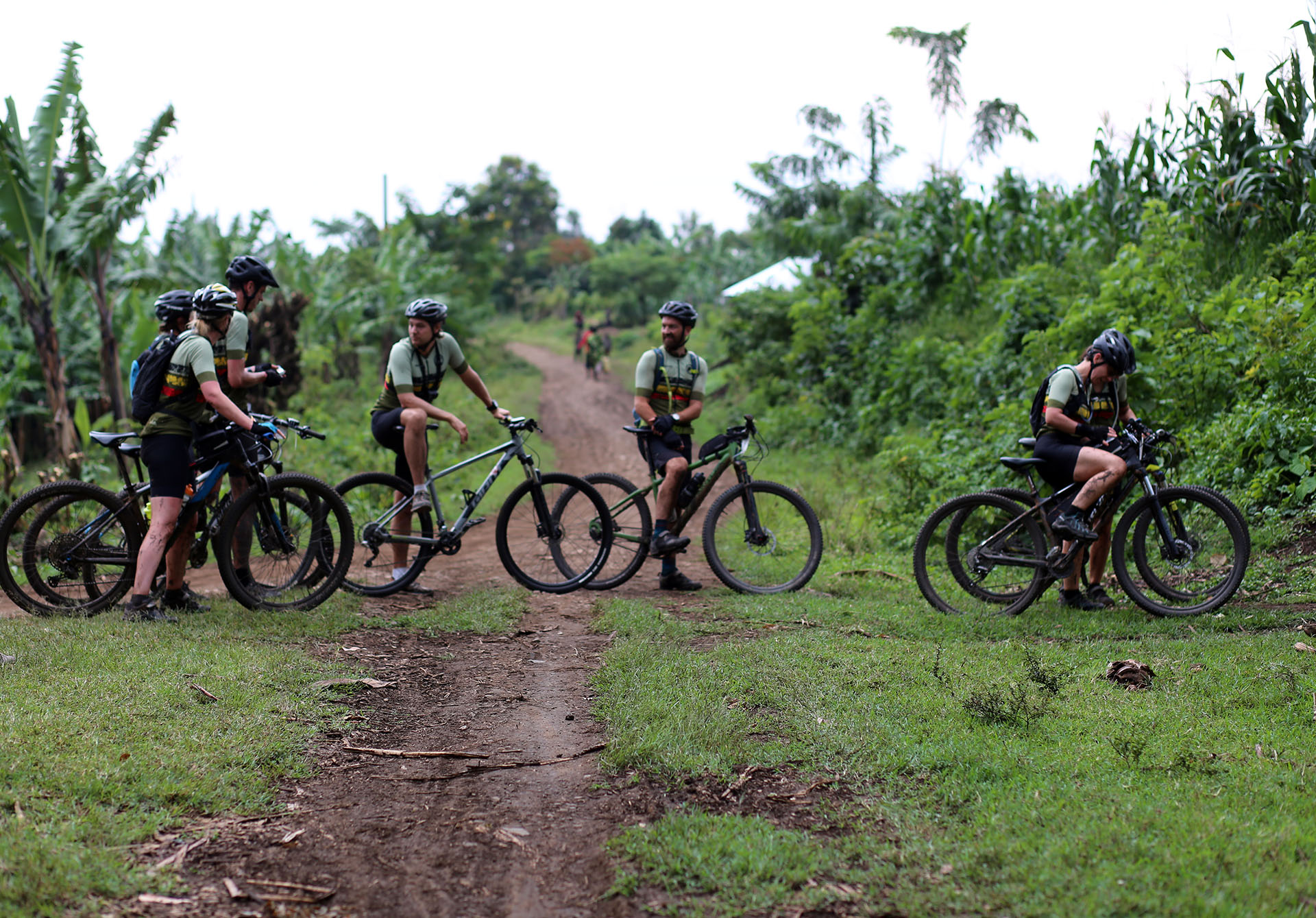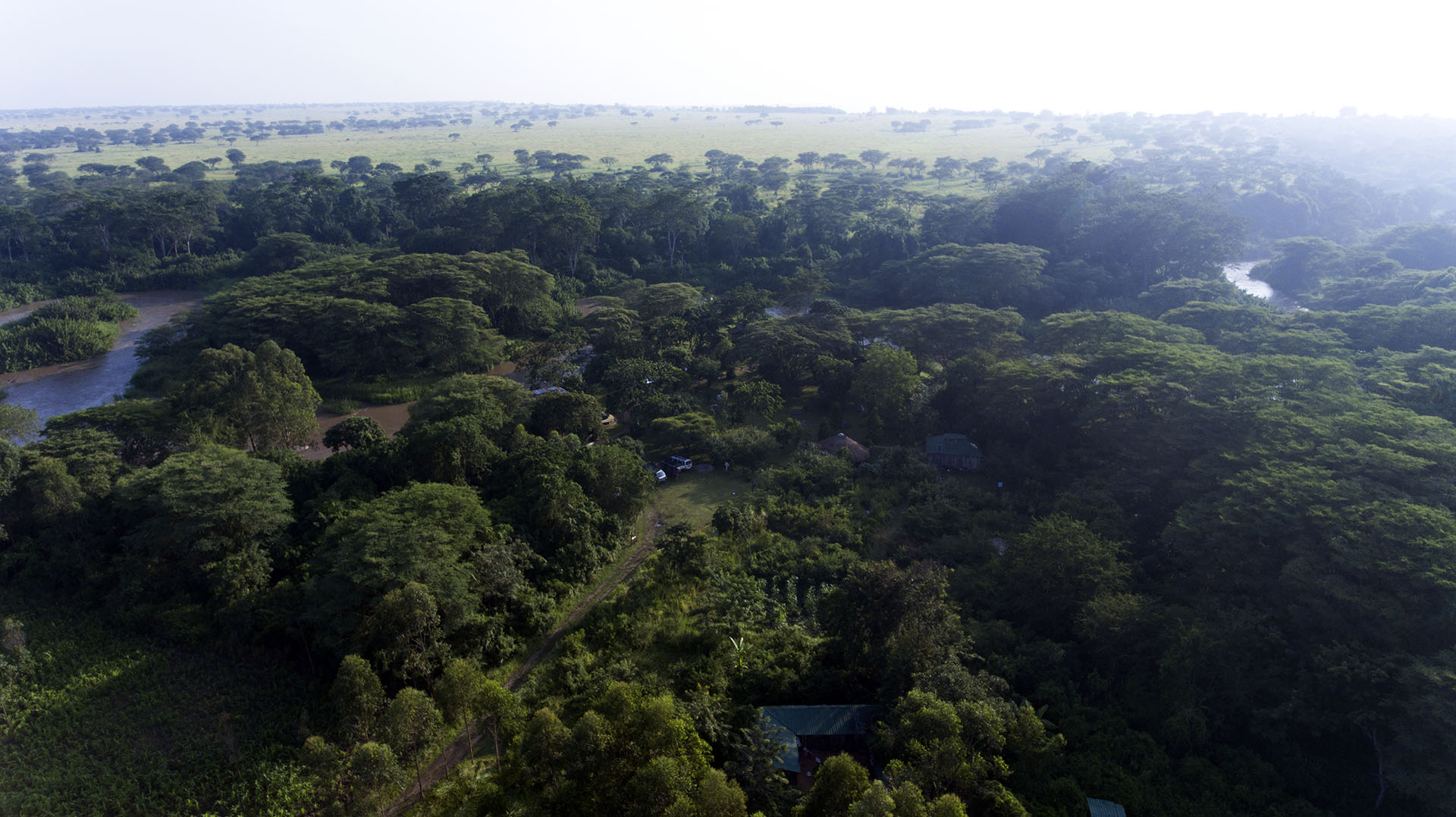 Slide 1
THE TOUGHEST RIDE ACROSS THE EQUATOR
Slide 5
A RAW CHALLENGE FOR THE ADVENTUROUS CYCLIST
Slide 2
A WEEK OF CYCLING THROUGH THE BEAUTY OF UGANDA
Slide 3
UNIQUE ROUTES THROUGH NATIONAL PARKS
Slide 4
EVERYDAY THE MOST ADVENTUROUS TRACKS
Slide 6
OVERNIGHT STAYS AT SPECIAL PLACES
the kintu trial - 12 to 19 november 2023
in 5 days almost 500 KM of cycling through Uganda on challenging and unique trails put tgether by local experts
in 2023 both mountainbike and gravel edition!
well organised all-in adventure with overnight stays at special places
beautifull trails through national parks such as Bwindi Impenetrable Forest and Queen Elizabeth National Park with wildlife encounters
no exaggerated luxury, but with the comfort of a coffee in the morning and a campfire with a beer in the evening
a different beautiful environment every day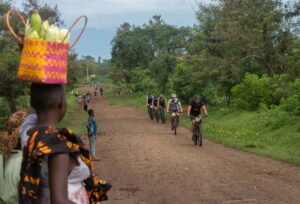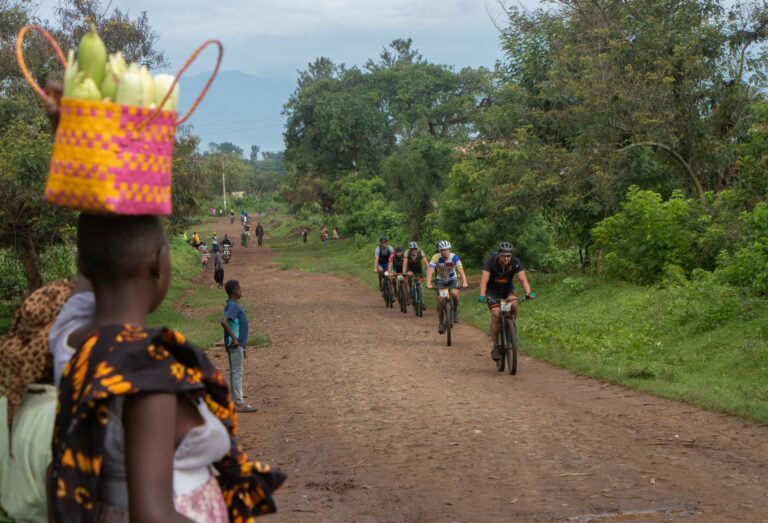 The Kintu Trial 2023 will take place from November 12 to November 19. We assume arrival in Uganda on November 12, transfer to the starting
Read more »
An amazing challenge for the adventurous cyclist with as many challenging tracks as possible through the African wilderniss!
The challenge
The Kintu Trial is a 5-day mountainbike and gravel event in which adventure is key. In 5 days the participants will ride a total of almost 500KM with an average of 1800 altimeters per day. The route is put together by local cyclists in the months prior to the event and is therefore unique. In the Kintu Trial, the routes are always 95% off-road with every day the most adventurous tracks as possible. Every participant will be pushed to the limit, so defenitely don't underestimate the event. Each edition will have a different route and the event will therefore never be the same.
The Kintu Trial guarantees for adventure and challenging cycling in stunning natural setting!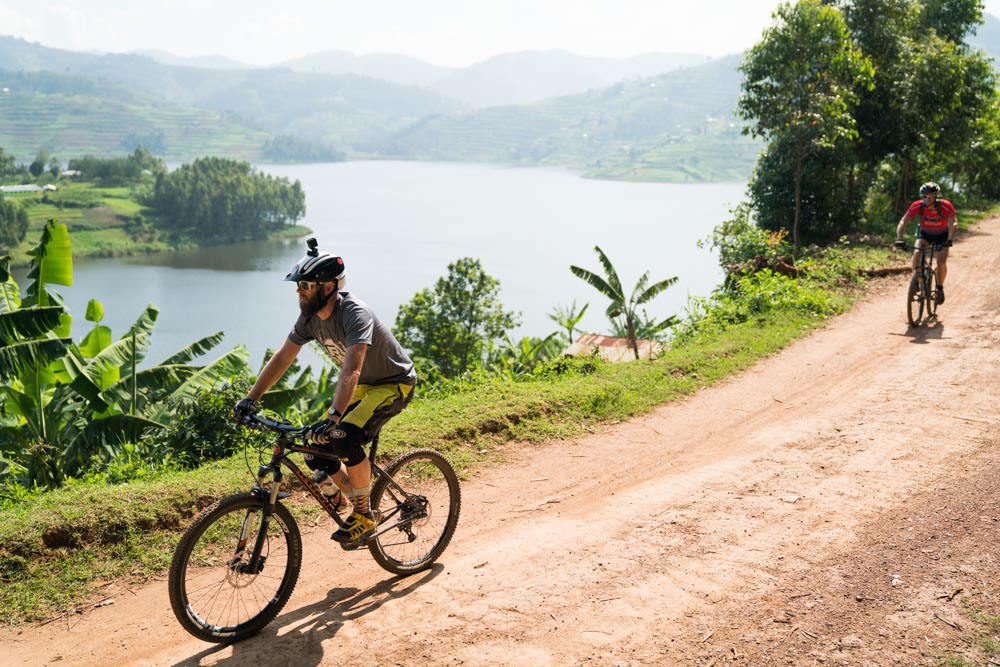 During the challenge the time will be measured and a ranking will be maintained. However, the Kintu Trial should not be seen as a race, but as an item on your bucket list, a lifetime experience that you can brag about at home. Participants cycle in teams of 2 or 3 people at their own pace using GPS navigation. There will be announced and unannounced checkpoints along the way. There is a time limit per checkpoint, if you arrive late you will be transported by bus to the end point. You can simply participate again the next day.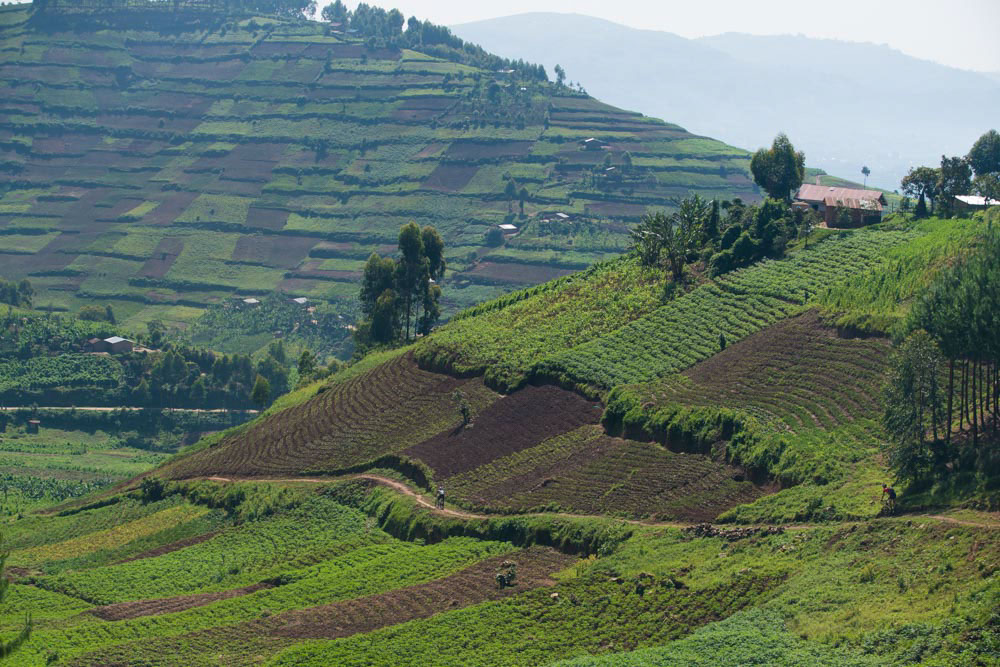 The event takes place in the stunning nature of Western Uganda. Because of the diversity of Ugandan nature, every cycling day is a gem in itself. With the dense tropical rainforests of Bwindi to the vast savannas in Queen Elizabeth NP, the hilly tea plantations around Fort Portal and the steep climbs at the foot of the Rwenzoris, Uganda has a lot to offer.
Breathtaking panaromas are alternated with eye-catching natural elements and you can certainly expect encounterings with wild animals. And all of this is drenched in African red dirt.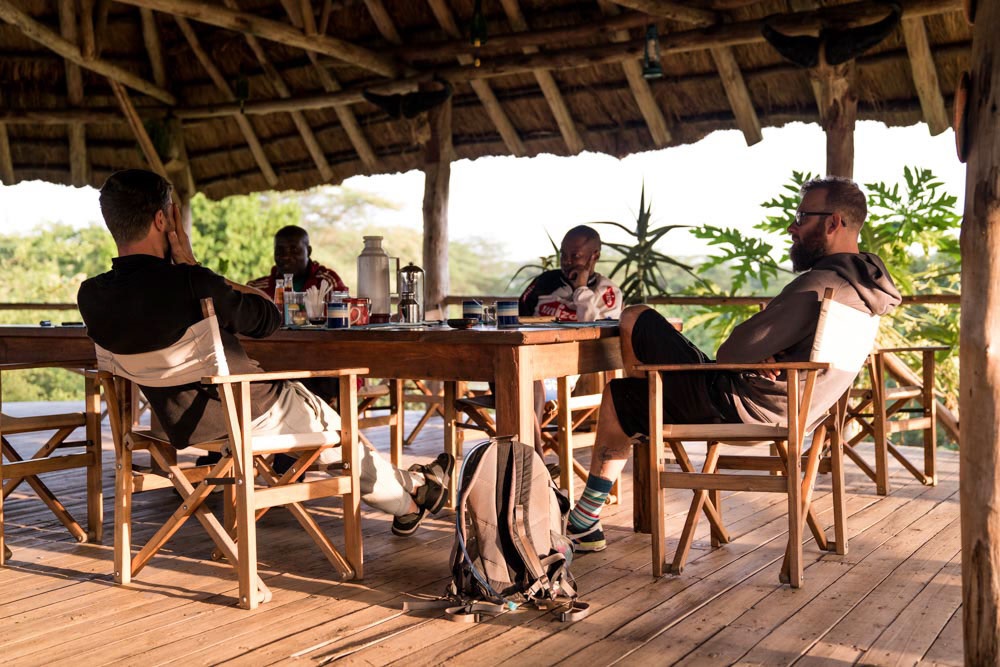 Participants sleep in tents or basic accommodations, with the necessary facilities to make the stay as pleasant as possible. There is good food every day and there are various services such as cleaning and repairing your bicycle and you can also take a massage.
Don't expect a luxury stay though; this is and remains Africa and we often cycle in the wilderness far from civilization, far from running water, a reliable electricity network and wifi. So a cold shower can happen … but coffee in the morning and beer in the evening will definitely be there!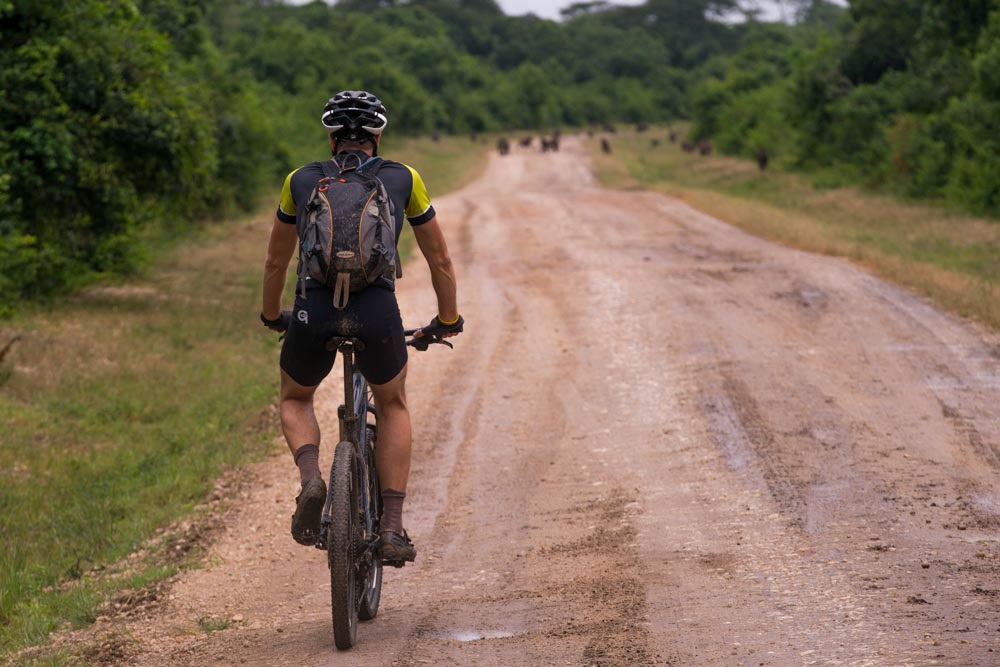 The Kintu Trial is developed in collaboration with a Dutch doctor who has experience in African sporting events. The event takes place in the African bush so the nearest hospital can be a few hours' travel, but safety is always our first priority.
Participants must therefore always cycle with at least one partner and carry a first aid kit. Rescuers per motorbike are available and there is an ambulance on stand-by. Furthermore there we have a collaboration with AMREF Flying doctors who can quickly transfer participants to specialzed hospitals in major cities in the event of serious accidents.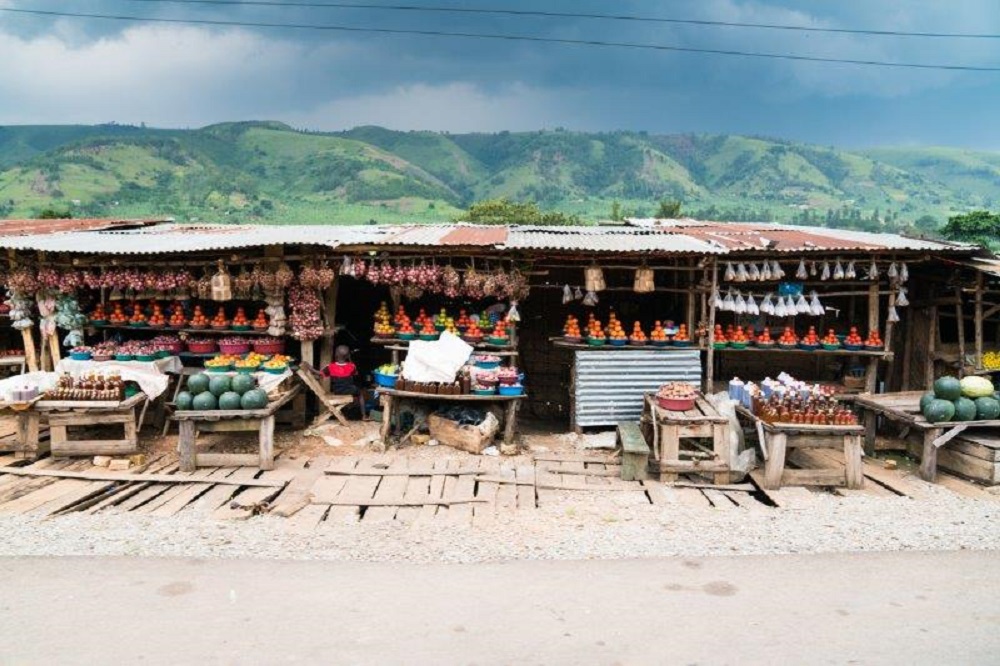 The Kintu Trial is developed in collaboration with a local tour operator which organizes mountain bike tours in East Africa. The knowledge and expertise that has been built up over many years of work in this region is used to make the event run smoothly and make it a success.
In addition, we cooperate as much as possible with local authorities and the local population. For example, one of the partners of the Kintu Trial is the Ugandan Wildlife Authority. This ensures that nature is respected, while at the same time it offers the possibility of creating unique routes.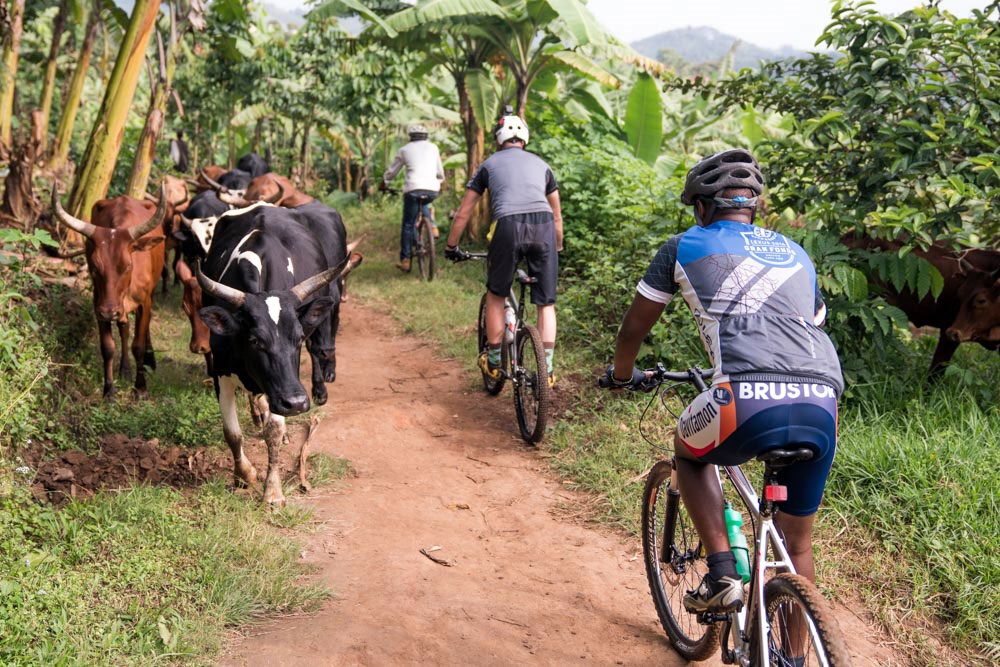 Reserve your spot before it's too late!
The 2023 edition will take place from 12 to 19 November 2023. We like to keep the event small and intimate and will therefore initially have a maximum of 40 places available. For the first time we will also host a gravel edition, which will be on the same dates.
Are you interested? Please contact us for more information or reserve a spot right away!

Thies has lived in Uganda for years and has turned his passion into his work by organizing daily bicycle and MTB tours in Uganda and surrounding countries with his company Red Dirt. With the Kintu Trial, he has now added to that the most challenging ride of East Africa.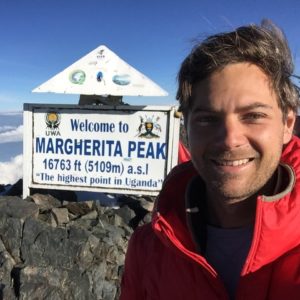 Jorn is a doctor in the Netherlands, but also has a great passion for everything that has to do with outdoor sports, preferably with an adventurous edge. After cycling through Uganda himself, he saw the potential for a very challenging mountain bike ride, which will now be realized with the Kintu Trial.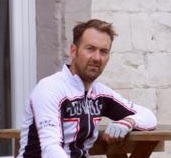 For several years now, Tom has been helping cyclists to turn their cycling trip into a successful experience. Living in Menen (Belgium) with a heart for cycling and the annual cycling challenges with his friends, he is the perfect man to make the Kintu Trial the challenge of Africa!